Welcome to Birtland...
  Just like Birdland Birtland wants to be a home to sound and soul, a place for those who are loving, longing or leaving. Freiburg may not be New York, but this little place invites you to stop by and feel just as good.
Next show - YEAST NATION
Sunday, 5th November, 19:30 at Crash, Freiburg
YEAST NATION is a biohistoric musical telling the story of life from not quite as serious an angle as a textbook might... more
! Two different casts are playing, for dates see here
"Small grand orchestra"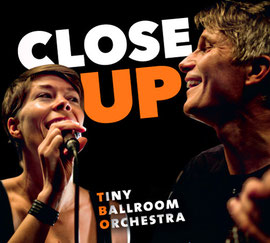 Our album offers 13 wonderful songs of Jazz, Blues, Pop... We named it "Close Up" out of our intention to burn the atmonsphere of our concerts on CD - obviously it worked! "Close Up is really a close-up" writes regional newspaper Badische Zeitung. We're glad you can hear how much fun and pleasure was involved when producing this album! More infos here...